Ad blocker interference detected!
Wikia is a free-to-use site that makes money from advertising. We have a modified experience for viewers using ad blockers

Wikia is not accessible if you've made further modifications. Remove the custom ad blocker rule(s) and the page will load as expected.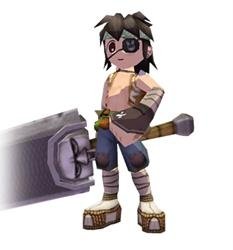 Begginer -> Vagabond
Only patient people can get this class. I suggest that you get this as soon as possible. Vagabond is an EPIC class that people will respect, and is very worth getting. You can get this one at the time you get 115 beginner level.Vagabond NPC's is at center city.
Vagabond Skill Detail
Intimidate

Type

Attack Skill

Explanation

Threatening to damage the target and the target Caught further weakens the defense.

Skill Lv

Lv need

SP needs

Effect

Consumption AP

1

110

15

Attack 650%

190

2

112

15

Attack 722%

200

3

114

15

Attack 794%

200

4

116

15

Attack 866%

210

5

118

15

Attack 938%

220

6

120

15

Attack 1011%

230

7

122

15

Attack 1083%

240

8

124

15

Attack 1155%

250

9

126

15

Attack 1227%

260

10

128

15

Attack 1300%

270
Beg

Type

Passive Skills

Explanation

Kill the monsters drop items when the target rate of increase.

Skill Lv

Lv need

SP needs

Effect

Consumption AP

1

110

15

Add drop 3

-

2

112

15

Add drop 6

-

3

114

15

Add drop 9

-

4

116

15

Add drop 12

-

5

118

15

Add drop 15

-

6

120

15

Add drop 18

-

7

122

15

Add drop 21

-

8

124

15

Add drop 24

-

9

126

15

Add drop 27

-

10

128

15

Add drop 30

-
Warm up

Type

Passive Skills

Explanation

XP pre-planned attack on the acquisition of the increase.

Skill Lv

Lv need

SP needs

Effect

Consumption AP

1

110

15

Add XP 10

-

2

112

15

Add XP 20

-

3

114

15

Add XP 30

-

4

116

15

Add XP 40

-

5

118

15

Add XP 50

-

6

120

15

Add XP 60

-

7

122

15

Add XP 70

-

8

124

15

Add XP 80

-

9

126

15

Add XP 90

-

10

128

15

Add XP 100

-
Lvl Requirement : Lvl 115