Start NPC:

Sepia - Sepia's House

Requirements:

Quests Needed:
Repeatable:
Not Repeatable
Reward(s):

Exp: 1450×4
Fame: 80×4
Others: Aleph's Crystal



Previous Quest:
None
Next Quest:
None
  
  
---
Walkthrough
Talk to Jake, He'll ask you to take care of his Grandma Sepia.
Go to Grandma Sepia's House and talk to her.
Talk to Sepia. She wants a kid at the graveyard to be taken care of.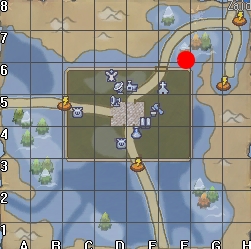 Help her talk to the Light in Zaid graveyard.

Ad blocker interference detected!
Wikia is a free-to-use site that makes money from advertising. We have a modified experience for viewers using ad blockers

Wikia is not accessible if you've made further modifications. Remove the custom ad blocker rule(s) and the page will load as expected.