Aesa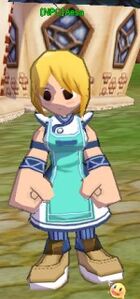 Location(s):
Lime
Aesa is an NPC.
Description
She is part of the Holy & Unholy Swords Quest. Her brother, Hegel gives you the Aesa's Wish Quest. She also has the ability similar to Shina where she can see the future ahead.
Ad blocker interference detected!
Wikia is a free-to-use site that makes money from advertising. We have a modified experience for viewers using ad blockers

Wikia is not accessible if you've made further modifications. Remove the custom ad blocker rule(s) and the page will load as expected.